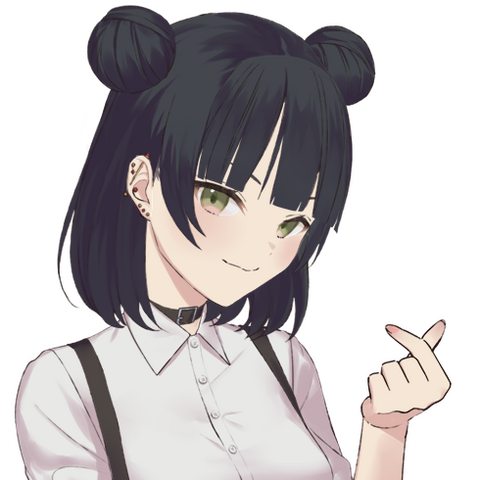 NARA'S MUSIC PRODUCTION & MIXING COMMISSIONS
Hello! I'm Nara, singer, producer and mixing engineer.I've been mixing music for several years already, first as a self-taught mixer and after that I worked for 3 years in an edm label's recording studio, where I reinforced my knowledge related to music production.On the other side I've been singing for more than 10 years, collaborating with top musicians of the professional industry.My services include audio editing (tuning, timing, cleaning, audio recovery...), mixing and mastering, vocal production (Toplines, harmony design, harmony guides, vocal arrangements...) and many more for both covers and original music.
MY GEAR
27" iMac

Neumann KK205

JBL 305P MKII

ATH-M50x Headphones

x Touch One control surface

AKAI MPK Mini

Presonus Studio24c

Logic Pro X

Melodyne Studio 4

30+ external plugins (Antares AVOX, Fabfilter, Izotope, Waves...)
---
VOCAL EDITING
TUNING
I use Melodyne studio for a perfect and natural tuning.Price per track is 10€ If there's too much to correct, the price can go up.Please note that if there are many tuning errors it may not sound very natural, so a redo would be better. Be sure to send your best take. If you are not sure about this, you can send me multiple takes and I will pick the best one.
TIMING
I also take only timing commissions. I can time multiple voices for choruses, your own main vocals with harmonies...Price per track is 5€You must give the original song or one already timed vocal track as a reference. If you can provide the BPM of the song it's a plus!
CLEANING
I will polish your tracks and remove background noise, excessive breathing or ambient reverb, clicks or clipping...
Please note that sometimes is better to re-record with adjusted settings if the track has a lot of things to fix, because the sound quality will also be affected by this.Price per track is 10€
---
HARMONIES
HARMONY GUIDES
If you have difficulties picking harmonies, this is the thing you're looking for. I will send you an MP3 of the original song with the lead vocals lowered and the harmony track highlighted with virtual instruments or my own voice and an acapella mp3 of the guide itself.Harmony guides don't include Adlibs by default, if you also want me to include adlibs in the guide, you must tell me in advance.Price per harmony guide track: starting at 15€Also, check out my recently opened "Harmony guide shop", with a lot of songs ready to send!
ARTIFICIAL HARMONIES
I can create artificial harmonies from your voice! This is a very good option depending on the style of the song you are recording, or if you don't know how to harmonize.I also offer a service of harmony recording, I'll sing them and send the edited track ready to mix with your vocals.Price per track is 15€
HARMONY ARRANGEMENT
If you are working on an original song or you want to give a new vibe to your cover, I can make an original harmony arrangement for you!I can create the tracks artificially from your main VO, or I can record them for you both as a midi or sung guide.2 track arrangement starts in 30€Note that this are base prices. Price can increase due to the complexity of the project.
---
MIXING & MASTERING
VOCAL BASIC MIX
Does not include tuning, timing and cleaning.This basic package includes all the basic chain (EQ/Compression/De-Essing/Reverb) and some advanced effects (Chorus, special EQ, saturation, distortion, delays…).Complex effects may result in an additional charge.
SOLO (1 Main VO + Up to 2 Harm tracks): 50€

DUO (2 Main VO + Up to 2 Harm tracks): 60€

TRIO (3 Main VO + Up to 2 Harm tracks): 75€

GROUP (+4 Main VO) or CB: Starting at 90€, contact me for custom order.
---
VOCAL FULL PACKAGE MIX
Includes: Tuning, Timing, Cleaning, Mixing and Mastering.I used basic artificial doubles included on the price already, if you want me to use your recorded doubles, you'll have to pay extra. Each extra double track is 10€.
Each extra harmony track is 5€.Complex effects may result in an additional charge.
SOLO (1 Main VO + Up to 2 Harm tracks): 75€

DUO (2 Main VO + Up to 2 Harm tracks): 90€

TRIO (3 Main VO + Up to 3 Harm tracks): 120€

GROUP (+4 Main VO) or CB: Starting at 150€, contact me for custom order.
All the prices are indicative and will be confirmed based on each request.Rushed Deadlines will result on a price increment (50% - 100%), contact me for inquiries.
If your deadline is not close but still you want to bump on the priority list, you'll be charged extra.
---
ORIGINAL SONG VOCAL EFFECT DESIGN
Are you working on an original song but you're not sure what effects do you want on each part of the vocals?I can make an amazing effects design for you including vocoders, delays and any kind of Fx you'd like!Vocal effect design starts in 30€
---
MASTERING
I offer a mastering service. You should provide the WAV file of the finish mix ready to master. I provide mastering for both physical CD's and digital platforms. I can master any genre or style.Prices starting at 30€
---
INSTRUMENTAL MIX
Up to 20 Stems: 150€

20 - 30 Stems: 250€

30 - 40 Stems: 350€

40+ Stems: Contact me for a custom budget
Instrumental can include vocals, but doesn't include vocal editing (Tuning, timing, cleaning).Get a 10% discount if you commission me for both Instrumental and vocal mixing!
---
MUSIC PRODUCTION
---
INSTRUMENTAL SONG PRODUCTION AND ORIGINAL ARRANGEMENT
We're now offering a service of instrumental production and arrangement for both original music and covers.Have you written an original song and you need an instrumental? Or do you want to do a different version of an already existing song? (For example an acoustic version or a rock version). We can work with almost any genre, always using top quality industry standard instruments.All our instrumentals are delivered both mastered and unmastered. Stems upon request with an extra fee.Instrumental production starts in 350€, including commercial fee. Price can vary depending on the complexity.Contact me for samples.
---
COVER INSTRUMENTAL REMAKE
Instrumental remakes can be done depending on the complexity of the song.Prices starting in 250€, including commercial feeContact me for further information.
---
INSTRUMENTAL REMAKE + VOCAL MIX BUNDLE
Get a discount if you commission me for both Instrumental remake and vocal mixing!Our bundle includes:
Full Instrumental remake (As closer as posible to the original song)

Vocal editing (Tuning, timing, cleaning)

Full mixing and mastering with no track limit

Commercial fee
Prices start in 400€ and can vary depending on the complexity
---
ORIGINAL INSTRUMENTAL + VOCAL MIX BUNDLE
Get a discount if you commission me for both Instrumental production and vocal mixing!Our mega production bundle includes:
Full Instrumental production

Vocal editing (Tuning, timing, cleaning)

Vocal production (Effect design, harmony design)

Full mixing and mastering with no track limit

Commercial fee
Prices start in 600€ and can vary depending on the complexity
---
BACKGROUND MUSIC
Looking for an instrumental song to loop during your vlogs or while you wait to start your livestream?We can produce a 1 minute track of music that you can loop in different styles! Relaxing pop, asmr, kawaii aesthetic, anything you need!Prices start in 150€, including commercial fee
---
VOCAL TOPLINE
Do you have an original song but you need a melody to complete it? No worries! I can create your main vocal and harmonies.I will provide midi guides for you, as I don't write lyrics.Prices start in 100€, including commercial fee
---
GUIDELINES
I will need a folder with all the tracks separately and the original song or a demo as a reference. You can send me those via google drive, app box, WeTransfer…Please be sure that your vocal recordings DO NOT overlap. Save them in separated files. Lines that overlap will still count as 1 track.Name lines accordingly to the content (Ex: MainVO, HarmHigh, HarmLow, Adlibs…). I will need the vocal tracks in WAV or AIFF, Mono, 24 bits 44100hz or 48000hz. Try to avoid MP3. Avoid splitting the MainVO track in different files for "Verse", "Chorus", "Prechorus" etc.You must provide the instrumental in the highest quality (WAV desired, Mp3 accepted).In case of ordering a full vocal package, do not make any modifications to the tracks.Please be aware that the final result of the mix will completely depend on the source file quality. Try to send the best take. I may ask for small retakes to fix any problematic parts, but If you send me a whole retake track, it will count as an extra one and you'll have to pay for it. I can work with phone/laptop recordings, just be aware that the final result's quality will be lower and will never be as my portfolio's quality.Try to record close to the mic to avoid background reverb, also balance the gain of your mic properly to avoid clipping or distortion. Certain problems are unfixable and this will lower the quality of the final product.For instrumental mixing be sure to send your stems properly labeled.
---
TERMS OF SERVICE
I will accept and confirm the commission only after hearing your files. I may decline a commission due to lack of quality.Full payment is needed the lock the slot. I won't start your commission until you send the payment and If you don't pay I'll skip to the next in line. I won't save slots if the files are not ready when ordering.After checking all the files and receiving the payment, I will confirm your commission and will either place it on the waitlist or will start working on it.
Delivery time depends entirely on the calendar and waitlist, It may also vary depending on the complexity of the song and commission schedule.I won't guarantee deadlines under 1 month (Average waitlist time) unless paying to skip the waitlist.Rushed deadlines or skipping the waitlist will result in a price increment. The price will vary depending on your hard deadline: Up to 1 week 50% extra, Up to 4 days 100% extra, 2 days or less 200% extra.I only make refunds in case I can't do a commission that I already accepted for any reason. If the cancellation is on your side, no refunds will be granted as that means I'll probably lose that slot.Once you receive the final master, you have up to 1 week to confirm it. If I don't receive any response after 1 week, you'll lose the right to have any changes done.Credit on videos is required, you must link my website, twitter and YouTube channel.I'm in a GMT+1 (CET) time zone. All forms of communications will be processed between 13.00h - 00.00h. I won't take responsibility if the deadline isn't met due to late communications on your end. Please be aware of this specially when ordering a rushed deadline project, since I communicate a lot to check if modifications on the mix are needed.Let me know if I should keep the name of the song "secret" when adding it to my waitlist.Most of the prices shown in the website are for Non commercial use. If you need a commercial use license you must tell me when ordering. Commercial use includes:
Physical CD Release

Distribution in digital platforms (Spotify, Amazon, Apple music...)

Any usage of the song that will generate any kind of royalties (Recurrent use on live streamings etc.)
If you need an invoice you will be charged an extra fee for the Paypal cut (Usually 4,9%).
---
CONTACT & ORDERING
Write an email to the following address: [email protected] or use the form below with your request, including all the required information:
Name of the song

Link to the original one on YouTube (Only for covers)

Link to your files (Or attach them in the email)

Number of tracks including main vocals and harmonies/adlibs

Commercial use? Yes / No

Hard deadline? Yes / No and WHEN

Indicative deadline? Yes / No and WHEN

Any additional information you think that could be important! (If you provide the BPM and Key of the song I'd be super grateful!)
For further questions and details do not hesitate to contact me. Thank you for your time!IF YOU DON'T RECEIVE AN ANSWER WITHIN 24-48H, CONTACT ME THROUGH TWITTER (@The_girlbehind) OR DISCORD (Nara#2360), IT'S POSSIBLE THAT YOUR EMAIL WAS SENT DIRECTLY TO THE SPAM FOLDER.
---